Prescription eyeglasses that work best for your lifestyle.
Choosing the right frame for your eyeglasses involves both style and practicality to fit your needs best. The prescription eyeglasses you choose to wear are an essential part of your personality. It can help you get the desired look, whether you want to appear sophisticated, youthful, or fun-loving.
One must also consider their lifestyle and personality before choosing the right pair of eyeglasses.
So, here are some of different lifestyle and eyeglasses that will suit you at best.
Eyeglasses style of creative and fashion savvies
Opting for the abstract design of eyeglasses frames that includes the geometric design or modern shape will showcase style and creative side. Men can choose from large glasses with dark shades, while women can choose multi-colored laminates are super stylish.
Eyeglasses styles for workaholic or businessmen.
For any business personality, appearance matters a lot; it plays a significant role in instilling trust and confidence in their colleagues, clients and business partners. Some of the compelling options are to opt for glasses with classic shapes, such as rectangles, squares or ovals with traditional colors like silver, gold, black or brown. Black, silver, and burgundy are a good selection of colors for women's glasses, whereas, gunmetal, brown and espresso colors go well for men's glasses.
Eyeglasses styles for students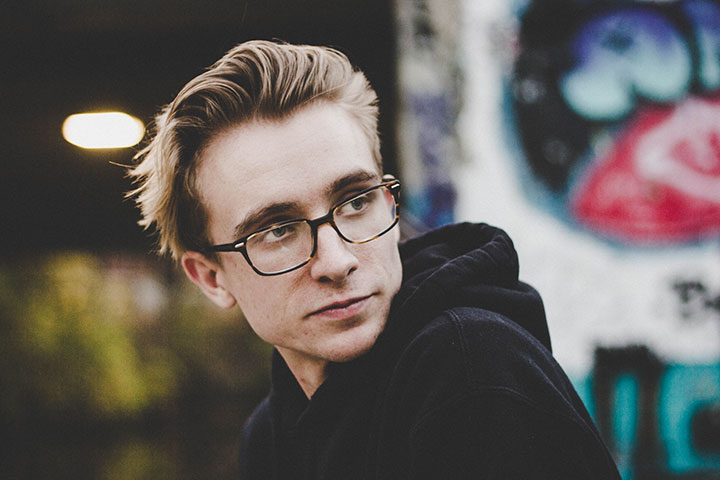 College days is that precious time of your life, where you get the opportunity to develop your own identity and show off your style. Bring colors, and large frame is the trending options for students as it brings out the bright light from their personality. Some may even choose to get the geeky look or the retro style if you wish too.
Eyeglasses for busy parents
Busy parents never get the time to worry about the trending fashion and eyewear collections. Busy moms & dads can always style themselves with a good pair of eyeglasses. Ovals and rectangle shapes frames are very functional and will be very easy to style your personality. Picking up the right color for your frame is extremely important, it can help you brighten up your face.