What Are The Popular Sunglasses Trends For Men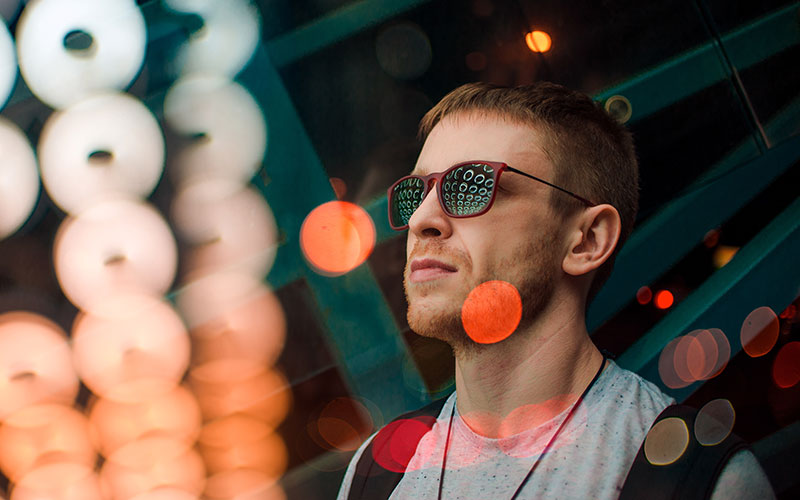 Optically Canada is an online store that offers a wide range of Glasses, Designer Glasses, Sunglasses and Prescription Sunglasses Our extensive collection includes over 3000 stylish pairs of eyewear for both men and women. We all agree that sunglasses are more than just an eye-protection gear. A well-selected pair of sunglasses can help you elevate your look and modify your signature style. In our extensive range of eyewear collection, we are listing some of our popular men's sunglasses.
Here are the latest trends of men's sunglasses:
Aviators are titles as one of the most iconic sunglasses styles in the world. This classic aviators frame is made of metal and is further characterized by the double and triple bridge. One can never go wrong with this classic pair of Aviators, but if you wish to try out something trendier, then a plastic rimmed Aviator should for the trick.
Sometimes making a statement means keeping it simple and easy. This oversized retro shaped sunglasses or D-Frame Sunglasses with a matte finish and simple temples make it one of the trendiest eyewear collection for men. Oversized Square sunglasses style gives you a mysterious, movie-star look.
A colorful pair of sunglasses is a great way to add a new color to your wardrobe. This style will certainly bring in more exciting color and patterns to your eyewear collection. You are someone who does not prefer loud or bright shades than you can look for neutral or hues shades.
Trends come and go, but a classic style always remains classes. Wayfarer is one such sunglasses style that is timeless and suits almost everyone. This is a classic sunglasses style, with little modern elements it can become new again. Their superbly crafted vintage style temples design makes it a go-to eyewear!
These retro-inspired round shades is an ideal style for men's sunglasses. Even though they have been around for a very long time, they are a fresh and a modern approach to a very cool and classic eyewear style. Round framed sunglasses look best on long faces.
Clubmasters Sunglasses style is known for its effortless balance between retro and hipster-cool look that cannot be achieved with any other eyewear style. This a classic retro style that has been around for generations and continues to be among the most popular eyewear styles.
The men's sunglasses style in this list are not just trendy for the summer but are a perfect balance of classic and stylish flair that has continued to last for years. No matter what style you choose, ensure that the pair provides you with maximum UV protection.